More than any other tractor HVAC manufacturer, Perrin Manufacturing is committed to dependable and high performance HVAC systems.  Unique for its operating environment, tractor HVAC design demands tight housings and excellent air filtering systems. 
Dirt and debris are an everyday, all-day assault on the climate control system. Team up with PMI's experienced engineering group to design a product to meet this daily environmental demand.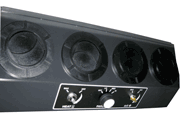 Tough operating environments coupled with unusual space requirements make a custom HVAC design a challenge for Tractor manufacturing companies.  
Customer Special Requests are the bread and butter of the Perrin design team and Manufacturing shop.  Thriving on each new challenge, our customers have seen innovative concepts become reality. 
Enhance your marketability
Optimize comfort and value
On-time product delivery
---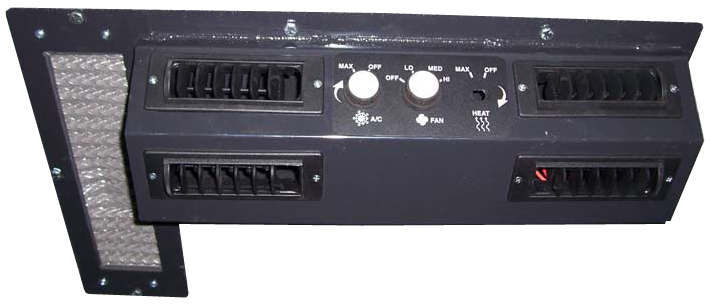 Controls for the Roof Mounted Sims Unit, compatible with over 100 models of Compact Tractors
It's a win-win with the leading tractor HVAC manufacturer, Perrin Manufacturing.
Learn more about Perrin's unique expertise.  Contact us today.