Facility
40,000 square foot facility designed to meet the PMI goal for excellence as an HVAC system manufacturer. The layout and equipment selected are designed for precision fabrication and high volume capacity.
"Built in 2005, this new facility replaced the much smaller location on Husker Road in Alliance, NE to allow for fast-paced expansion of capabilities. Accordingly machine upgrades, workflow layout improvements, and determination to succeed have marked Perrin Manufacturing's rising profile in the industry as a leader in OEM HVAC manufacturing."
COO, Patrick Crowley



---
Capabilities
The manufacturing facilities at Perrin contain broad-ranging capbilities, a focus on lean processes, and a determination to serve the best interest of our customers. Sheet Metal Fabrication Welding MIG - TIG - Spot-welding, Including high-speed robotic MIG welding process Powder coat Q-FOG Cyclic Corrosion Test with ASTM-D1654 Salt Spray Paint booth Screen print Wire and harness build Sub-assembly of Components Heater cores - Condensers - Ducts - Plenums - Control panels - Hose assembly The Perrin advantage is seen daily in our ability to respond to customers changing needs efficiently, reliably and at the right cost. Our customer service is second to none and our team of dedicated workforce proudly demands excellence every day in every job.
Learn more about our capabilites
Fabrication
Paint Systems
Silk Screen and Graphics
Wire and Harness Fabrication
Sub-Assembly

Fabrication
PMI uses state of the art metal fabrication equipment and adheres to the ISO 9001:2015 quality discipline.
Efficient completion of orders
Quick change response with soft tooling capabilities
On-time delivery of high-quality product
In addition to our fabrication equipment and expertise, we specialize in welding light gage metal to exact specifications using MIG and SPOT welding." Bob Nason, Shop Manger, 20+ years with Perrin Manufacturing.
Amada PEGA Turret Punch Press – 244 / 24 tool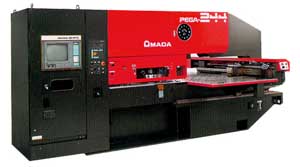 Amada Pega 244 22 Stations plus 2 auto-index
22 Tons
Thick (Amada Style) tooling
40" X 100" sheet capacity with reposition
Maximum material thickness: 10 ga. mild steel
---
ABB Robotic Welder Flex Arc R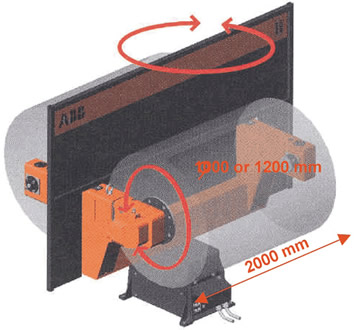 Production Efficiency: Operator unloads and loads one fixture while the robot welds on the second fixture. When both the operator and robots have completed their operations, the positioner indexes and the cycle starts again.
---
Adira Press Brake QHA 3220 (30 ton)
Adira Press Brake QHA 6320 (70 ton)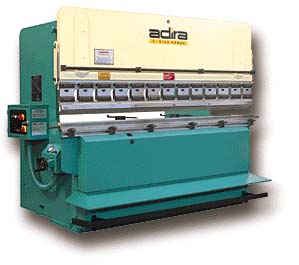 Both with Hurco AutoBend 7 Controllers
Adira QHA Press Brakes
200 to 1250 kN maximum weight
800 to 4000 mm maximum length
Precision: The frame and the blade beam are extremely rigid to eliminate or minimize deflections, ensuring superior cut quality. The action of the blade beam on all models allows perfect cuts while reducing the friction between the movable blade and the cut-off material.
---
Haeger PEM Serter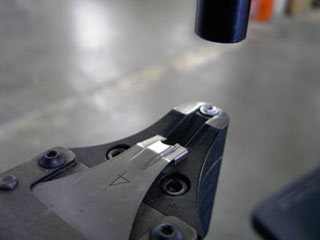 PEM nuts are threaded fasteners that attached to thin sheets of metal. They are attached by being pressed with great force so that the end of the nut is expanded in order to stay locked and clinched into the sheet metal.
---
Paint Systems
Powder Coat Paint System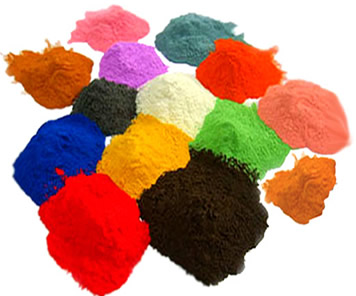 The process for powder coating parts entails the use of a powder resin that is sprayed on by an electrostatic process and then it is baked onto the parts in a high temperature oven. Powder coating benefits include a long lasting scratch resistant finish, that it is environmentally friendly since no volatile organic compounds can escape into the atmosphere.
Nordson Powder Coat Booth
The Nordson booth is exceptionally compact, minimizes floor space and conveyor line gaps, maximizes production capacity and color-change speed.

Wagner application gun, Corona PEM C3R with Bravo Controller
Coating recipes and powder output volume can be set via the integrated remote control interface
Fine spray pattern and uniform film
Multi-functional nozzle system
High transfer efficiency
Enhanced reliability
Ideally suited for metallic powders
---
CIPC Convection Oven – 2 million BTU
Wash Tank with Conveyor line – 2 stage system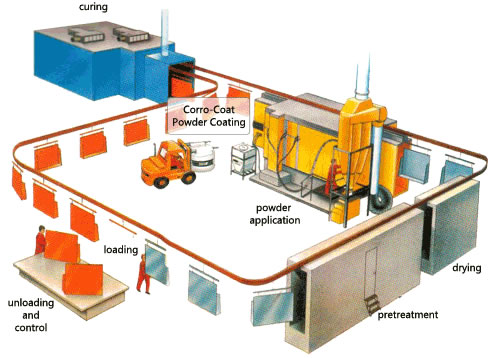 ---
Silk Screen and Graphics
Perrin Manufacturing in-house Tridako Design & Print capabilities include multi-color graphics silk screening, full-color vinyl graphics, and vinyl lettering. When used in combination they produce amazing graphics that give customers the professional result they require.
Silk Screen Systems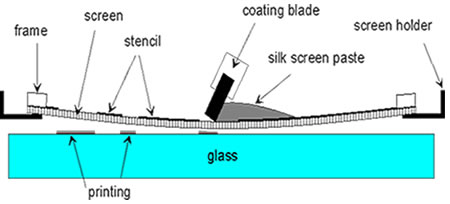 American Viking Silk Screen Press 3545
Jetzone Infrared Dryer 48" x 25'
American Quantum UV Dryer, 48" -300w with Conveyor
Screen printing, sometimes referred to as silkscreen printing, primarily uses a hand or electronically-prepared stencil which is contained inside a frame. The part of the image that is to be printed is made up of silk, nylon or a stainless-steel mesh. Ink can pass through this area but not through the other part of the stencil. The surface to be printed is placed under the frame on a flat base.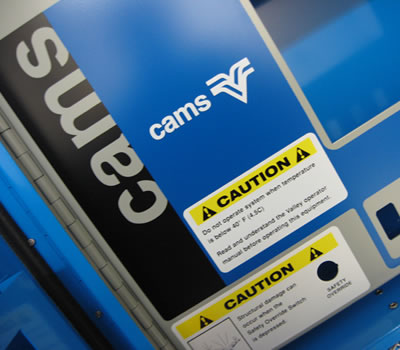 The image is transferred from the stencil to the printing surface by forcing the ink through the screen area with a rubber squeegee. The requirements of the process for a coarse halftone screen and for a heavy ink consistency. This process offers high-opacity and brilliant color possibilities.
This is a 4-color silk screen applied to a powder-coated enclosure. As a part of this UL certified project, PMI screens designs as large as 3 feet square.
---
Vinyl Lettering and Full Color Graphics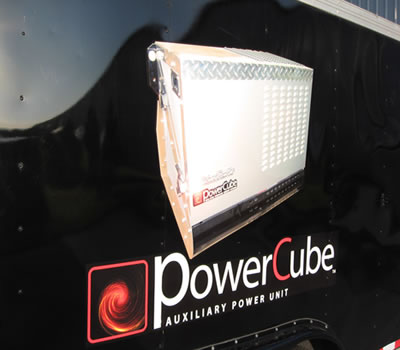 Our experienced graphics department feature both creative skills and in-house vinyl design capabilities. This 4 foot square image is a one-piece vinyl label applied to a enclosed show trailer. The logo piece is a 1 x 5 foot design, also a 1-piece vinyl graphic.
---
Wire and Harness Fabrication
Amp-O-Lectric K Presses (2)
with Applitek and Tyco Terminal applicators.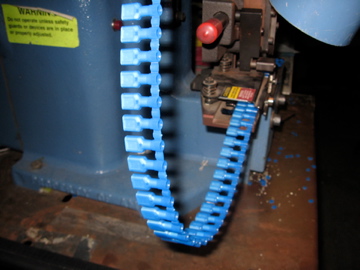 ---
Nylon Wire Braider systems (3) or Corrugated Loom Options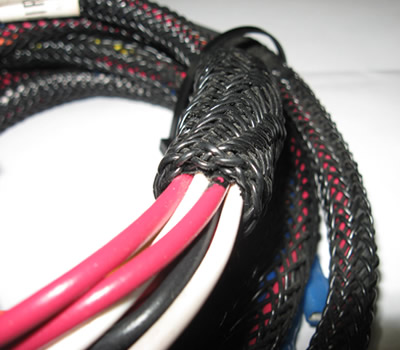 Unique 24 wire custom braiding system is highly durable. An original adaptation from the textile industry.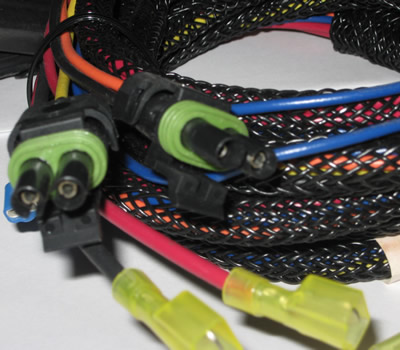 ---
Sonobond WS2014D, Ultrasonic Wire Welder with 4'/min. capacity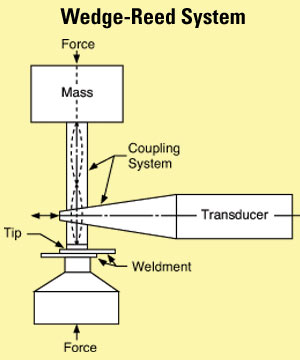 Sonobond ultrasonic welders create precise, solid-state bonds without heat, current, or consumables. The process introduces high-frequency vibration while the weldment is under moderately high clamping force. In this way, non-ferrous similar and dissimilar metals can be welded with repeated accuracy.
---
Tritech Kodera Model C370 Cutter / Stripper
High Power & High Speed wire cutting and wire stripping machine. Provides an optimum speed for mass production and ensures a high level of productivity. A very high performance wire cutting and wire stripping machine for diversified sizes of wires. Cutting Length 0.1mm~99999mm
Cutting Tolerance +-(0.2+0.002xL)mm
Applicable Wire Type Type AVSS,VSF,IV,KV,Teflon,Glass Wire
Size AWG#10(5.5sq) - #28(0.08sq)
---
Kingsley KIP20 Wire Hot Stamper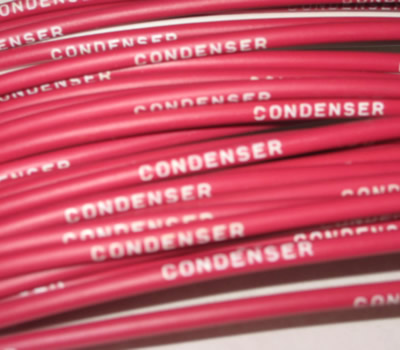 Prints in-line with most major wire processors
For insulated wire and cable (including Teflon, Tefzel, etc.)
Utilizes full-size, 40-character typewheels
Prints on command from wire processor, cutter, stripper or terminator
Mounts up to 28 typewheels
Prints horizontally or vertically along the wire
Prints on sizes from .038" to .750" OD
---
Cirrus Computer Based Harness Testing System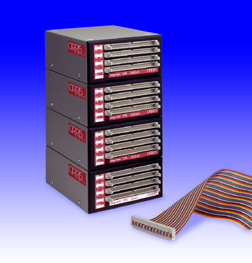 A harness tester, a cable tester, a continuity tester, a component tester and a guided harness-assembly aid are all good descriptions of the Easy-wire CR tester used at Perrin Manufacturing. The easy-wire CR features Cirrus software that allows creation of custom on-screen graphics of connectors. It can light multiple LED's to guide the harness assembly process right on the harness board. An excellent, easy to use and train system, Perrin has had this control in place since 2006.

This product is based on the A-620 Cable Testing Standards.
Requirements and Acceptance for Cable/Wire Harness Assemblies is a joint project of IPC (Institute of Printed Circuits) and WHMA (Wire Harness Manufacturers Association). It describes acceptable assemblies based on visual acceptance criteria. The detailed pictures clearly communicate to operators the acceptable and unacceptable features of an assembly. It provides a way to train factory floor people and set expectations between customers and suppliers of the level of quality expected.
---
Harness Board Test System

Harness Board Components
easy-wire Software
easy-wire Tester
---
Sub-Assembly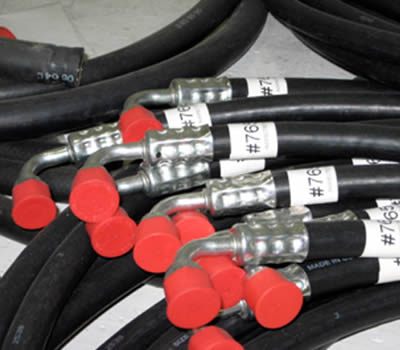 "a unit assembled separately but designed to be incorporated with other units into a larger manufactured product." With fully a fourth of the 40,000 square foot facility dedicated to assembly, Perrin Manufacturing has the capacity and experience to offer a broad range of sub-assembly services.
HVAC design demands knowledge of a variety of hose applications. PMI works with heater hose and AC Freon hose, preparing them for use in units as well as selling directly to customers as required. AC hoses are cut then fittings are crimped on using the Hyair Hydraulic Crimping systems. Quality control tests ensure secure, leak-free fittings at precise fitting angles for installation.
---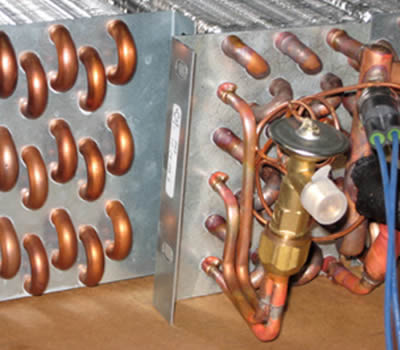 Heat exchange coils are sold both as service parts and assembled and installed in customer HVAC units. A coil fitted with an expansion valve.
---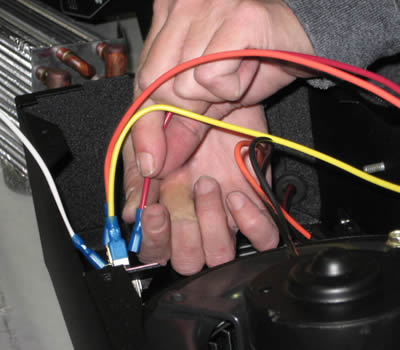 This small "Wrangler" unit is nearing completion. The powder coated housing has been assembled, coil is ready for final placement, fan is in place and final wire connections are made. The Wrangler is a small skid steer loader which PMI designed this heater for.