Check out our latest descriptive animated video including a little Dynasys history and how far we have come. If you have questions feel free to give us a call at 308-762-2975!! We have many wonderful dealers across the country that are more than happy to help.
https://www.dynasysapu.com/dealer-map
https://www.youtube.com/watch?v=IzzFmhBjc4Q
The PowerCube Pro now has the option of stainless steel skins, lockable latches and a step kit. You can ask your installing dealer about pricing or contact us for more information.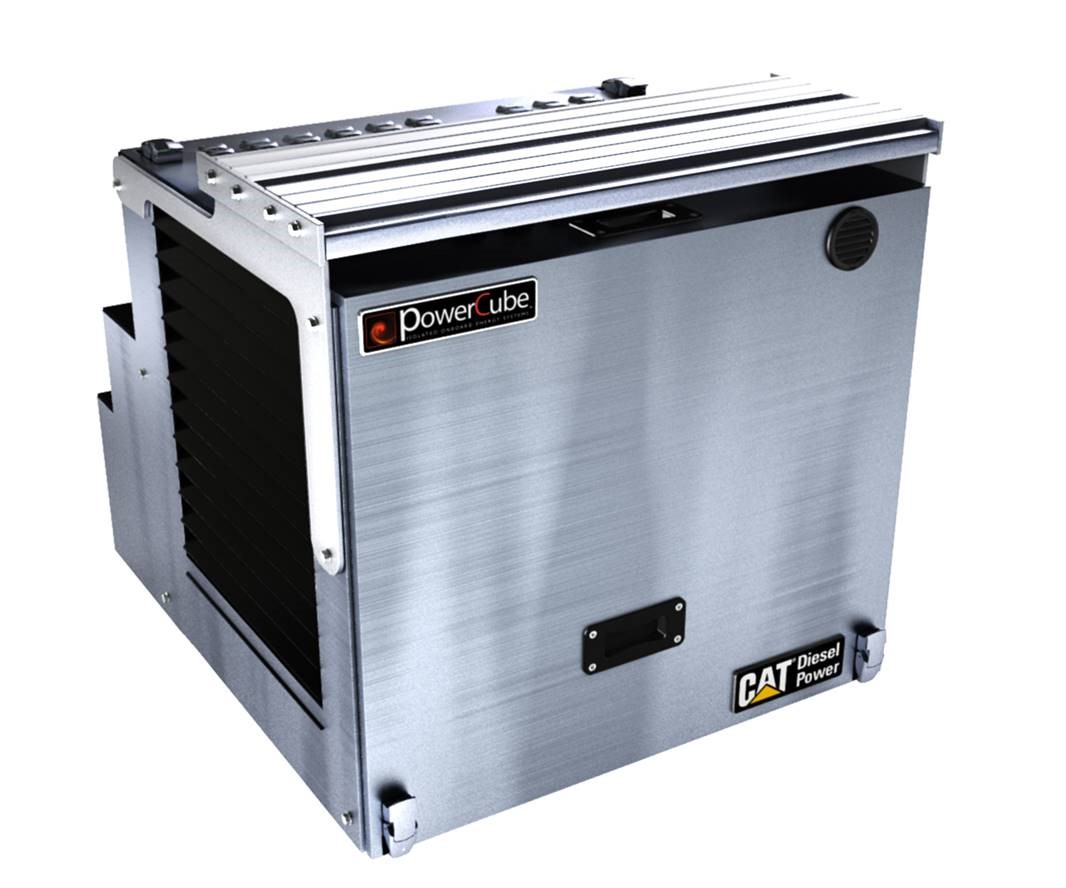 Nebraska Governor Pete Ricketts visited Alliance on a rainy Friday morning for a tour of Perrin Manufacturing East of the city.
https://www.panhandlepost.com/gov-ricketts-visits-perrin-in-alliance-thoughts-on-sidneys-agri-plastics-interview/
10/09/2017
Headquarted in Alliance, NE Perrin Mfg. proudly produces the Dynasys APU and PowerCube Pro. Employing many men and women in the community and making quality products is a priority for the leadership team at Perrin Mfg.
10/05/2017
"PMI" has partnered with Sy-Klone International (www.sy-klone.com) establishing a 'systems integration' cab air quality installation kit vs. individual component sales.
Perrin_Manufacturing_News_Release_SYKLONE.pdf
09/21/2017
PMI Managment Team Certified on Fundamentals of Gallup's Behavorial Economic Management and Leadership Science
2013
Koch Continues to Serve as Trustee for Chadron State College
serving from 2005 through 2013
Nebraska MFG. Advisory Council is Voice for State's Manufacturers
April 2012
Perrin Manufacturing Partners with Dream !t Do !t Initiative
August 2011
PMI Qualifies for extended Certification of Quality Program.
ISO 9001:2008. February, 2011 through February, 2014
Annual Certification of Quality Program Successful.
Perrin Manufacturing an ISO 9001:2008. December, 2010
Koch Addresses Nebraska Diplomats' 2010 Business and Industry Recognition Day May 2010
Koch Accepts Nomination to Return the Board of Directors
Perrin President returns to former leadership role in the Box Butte Development Corp. 2010
Loralee Young installed with New officers for 2010 Alliance Chamber of Commerce Feburary, 2010
Koch Revieves Leadership Award from Nebraska Diplomats
Dan Koch recieved the Outstanding Leadership and Dedicated Service Award for his service as President from 2009-2010. Koch has served on the Board of Directors since 2007 continuing through 2012.
Perrin Manufacturing Announces Quality re-Certification.
Alliance, NE – Perrin Manufacturing, has been recommended for re-certification and upgrade to ISO 9001:2008 QMS. ISO 9001:2008 certified processes are a Quality Management System whose practices are accepted worldwide. December, 2009
2008 Large Business of the Year Awarded to Perrin Manufacturing.
Selected by the Alliance Chamber of Commerce 2008
Perrin Manufacturing Accounces ISO Certification
Alliance, NE – Perrin Manufacturing, Inc., parent company of TRIDAKO Energy Systems, is proud to announce that the company is now certified and compliant with ISO 9001:2000 Quality Management System standards and guidelines. Perrin has achieved the ISO 9001:2000 accreditation from Colorado based Orion Registrar, Inc. ISO 9001 is accepted worldwide as the inclusive international standard that defines quality.
February, 2008
Box Butte Development Corp. Honors Dan Koch for 6 years of Service on the Board of Directors
President and CEO of Perrin Manufacturing served on the board from 2001-2007
PMI Selected as Entrepreneur of the Year
Selected by Box Butte Development Corporation. 2007
PMI Construction Complete on New 40,000 sq. ft Facility
February, 2006
Perrin Manufacturing works with Box Butte Development's Alliance Economic Development Program
2006
Perrin Receives "Industry in Alliance" designation from Chamber of Commerce 2006
Dan Koch Purchases Perrin Manfucturing, Jan 2001

Company History for Perrin Manufacturing